Trimble Kenai,

Unpacked piece
The Trimble Kenai, a fully rugged tablet featuring the Microsoft Windows 10 Professional operating system and a large 10.1' display screen that is capable of full-color images even in the brightest sunlight. The Kenai provides connectivity including Bluetooth, Wi-Fi and optional 4G LTE.
The Trimble Kenai comes standard with an integrated GPS receiver and antenna supporting several auxiliary GNSS protocols (L1 GPS, SBAS, GLONASS, BeiDou) that provide accuracy in the range of 2-4 meters. It supports the connection of an external GPS antenna and cable, which can be used when users use the device inside the vehicle or while walking.
Thanks to its robust and durable design it is certified by the military standard MIL-STD-810G:
• Immersion in Water
• Sand and Dust
• Shock/Drop
• Vibration
• High Temperature
• Low Temperature
• Temperature Shock
• Humidity
• Low Pressure/Altitude
• Solar Exposure
Standard features:
• Microsoft Windows 10 Professional
• Intel BayTrail-I Atom E3826 1.46GHz dual-core processor
• Wi-Fi 802.11 a/b/g/n
• Bluetooth 4.0
• L1 GPS, GLONASS and BeiDou with SBAS (WAAS, EGNOS, MSAS)
• 10.1' full color sunlight readable display: WUXGA [1920 x 1200]; 1,000 NITS
• 10-point multi-touch capacitive touchscreen
• IP65 Water and Dust ingress protection rating
• 3.5 mm audio jack and integrated microphone and speaker
• RS 232 DB 9 Serial Port
• 8MP camera with LED flash; supports video
• Kensington security slot
• FIPS 140-2 Compliance
• Hot swappable battery
• Programmable keypad, with LEDs for power and battery charge status
Large Format on the Go
The Kenai tablet is ideal for mobile workers who need to utilize large forms and color-coded information such as technical specifications, and is rugged enough to last for years of use even in harsh conditions. It meets the tablet computing needs of businesses in natural resources, utilities, transportation, agriculture, public safety, surveying, construction, mapping, field service, utilities, and other outdoor or service-related fields.
Built Smart & Tough
The Kenai provides connectivity including Bluetooth®, Wi-Fi and optional 4G LTE dual-mode data cloud-capability. Its hot-swappable battery lets users keep working long after consumer-grade tablets would fail. Its fully-rugged design allows the computer to be cleaned for use on the floor of food and beverage processing, so safety can be monitored and audited comprehensively. In addition to standard USB ports, it comes with an RS 232 Serial Port that allows it to connect with many industrial and manufacturing machines, significantly aiding productivity and eliminating costly downtime.
This is the tablet for those mobile workers who need a computer they can count on no matter where the job takes them, or how long they have to stay in the field to get the job done.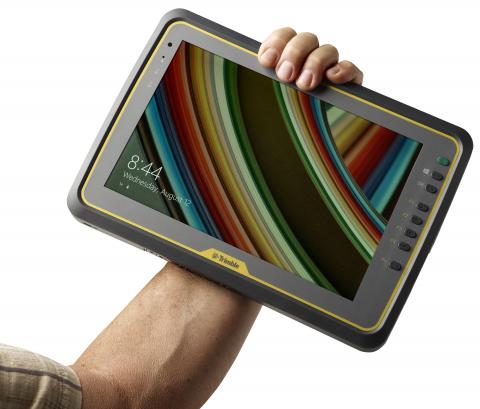 Accessories for Extra Efficiency
A number of optional accessories are available for the Kenai tablet. These are designed to ensure ease of use and greater functionality, including a vehicle docking station and office docking station, both of which include charging while the tablet is connected via ports that include HDMI and Ethernet. Other accessories include pole mounts, extended battery and desktop battery chargers.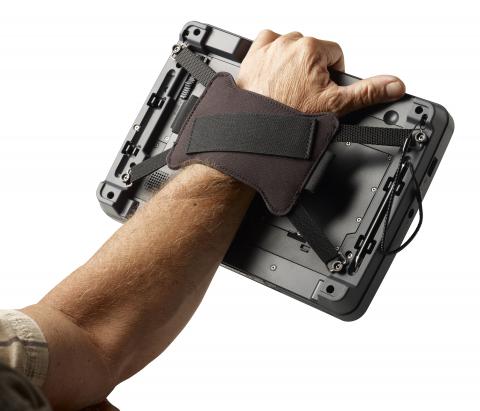 The basic package includes accessories:
1x charging station
1x battery
1x power supply
1x cable
1x stylus
1x protective glass
In addition to the purchased product, you will receive accessories:
1x charging station
1x battery
1x power supply
1x cable
1 x bag
1x arm strap
More information can be found in the attached datasheet.