The SECTRON company is one of the leading suppliers of charging stations and wallboxes for electric cars. It has recently expanded its offer with charging stations from Mybox, another Czech manufacturer.

Czech production and components from renowned European manufacturers are the basis of the reliability of the MyBox chargers. The brand pays attention not only to the quality of processing and to the modern design, but mainly to the sustainability of production, which is a guarantee of a long service life of the device.
The design of the MyBox wallboxes combines resistant plastic with tempered glass with the option of printing, which makes up an unconventional and modern look of the stations. Thanks to that the stations suit any building or family home. This combination of materials is also resistant to adverse weather and to mechanical damage.
You can find several variants of wallboxes in our offer. The basic version is called MyBox Home, the more advanced model MyBox Plus, and finally the top offer is the MyBox Profi. Another category is made of standing chargers the MyBox Post and the MyBox Park. For all the above models, the client can choose a variant with a Type2 socket or with an integrated cable (twisted or straight).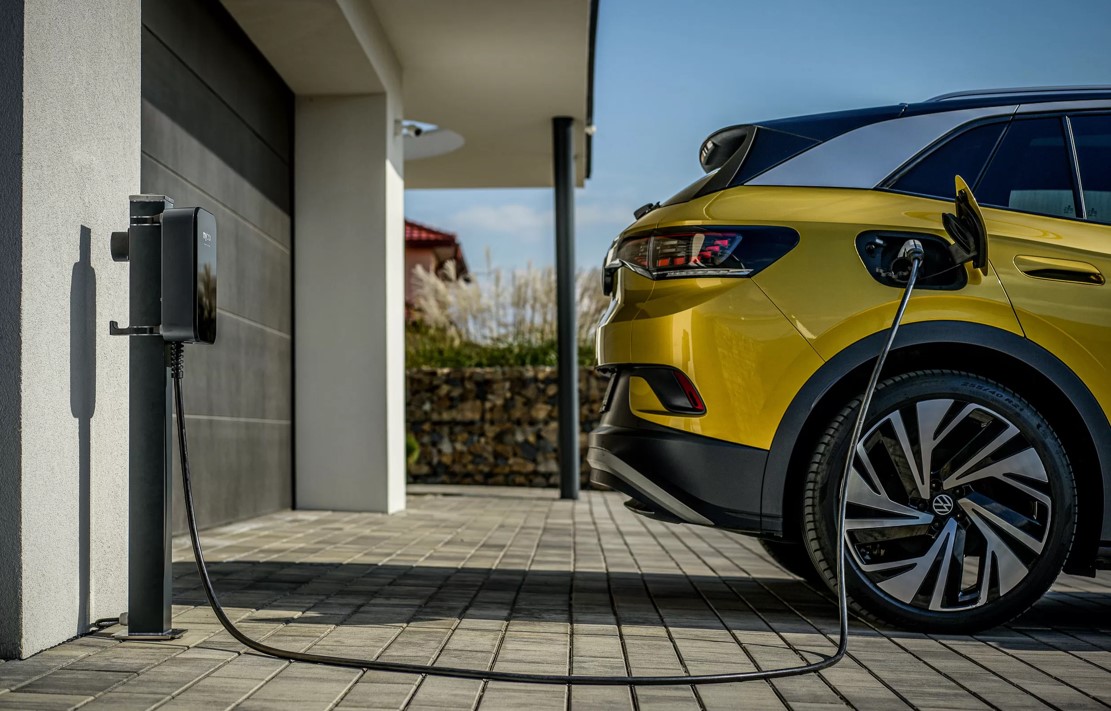 All the charging stations can be equipped with a dynamic power control module, which prevents the main circuit breaker from tripping even when a heat pump or another powerful appliance is switched on.
MyBox Home AC Charger
This wallbox is suitable for any family home or a small company. It's distinguished by its high reliability, modern design and easy operation. It has a charging power up to 22 kW, which allows you to use the full potential of any electric car. It also offers Internet connection via
Wi-Fi or Ethernet. The MyBox Home meets the requirements for obtaining a subsidy from the New Green Savings program and it enables a connection to a photovoltaic power plant.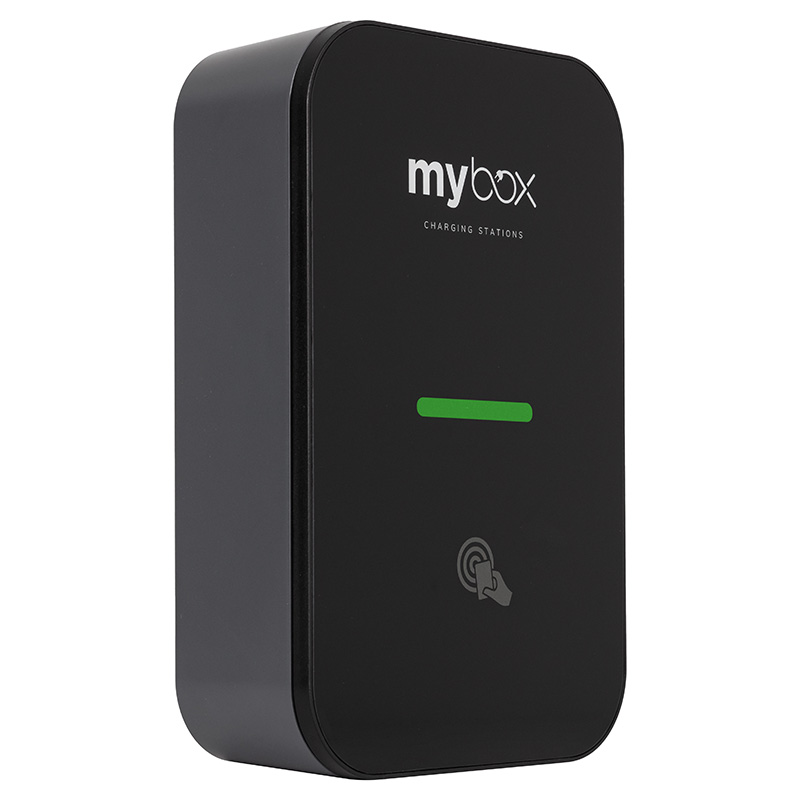 MyBox Plus
This charging station is suitable for companies and public places with a higher risk of vandalism or cable wear. The wallbox has a power up to 22 kW, too. In terms of parameters the MyBox Plus charging station is similar to the MyBox Home wallbox. However, it is characteristic for its bevelled edge and it is also equipped with an LCD display easy to operate with. It also offers Internet connection via Wi-Fi or Ethernet, which contributes to an easy installation and management of the charging station. Its advantage is also the possibility of remote access to the data of charging cycles.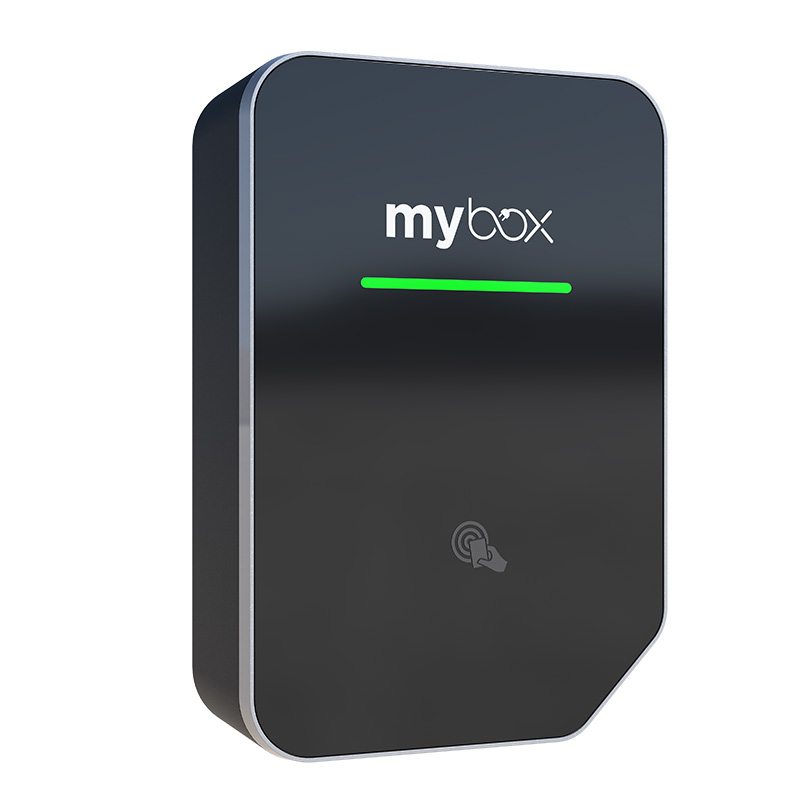 MyBox Profi
This is an AC charging station with a chassis made of high-quality steel and tempered glass with an integrated certified electricity meter. It is capable of charging two electric cars or
plug-in hybrids at the same time, which results in cost savings. The wallbox provides twice the power of 22 kW. This charging station also offers the possibility of connecting to the Internet using Wi-Fi or Ethernet, as well as connecting the station to other stations, which can create up to 12 charging points.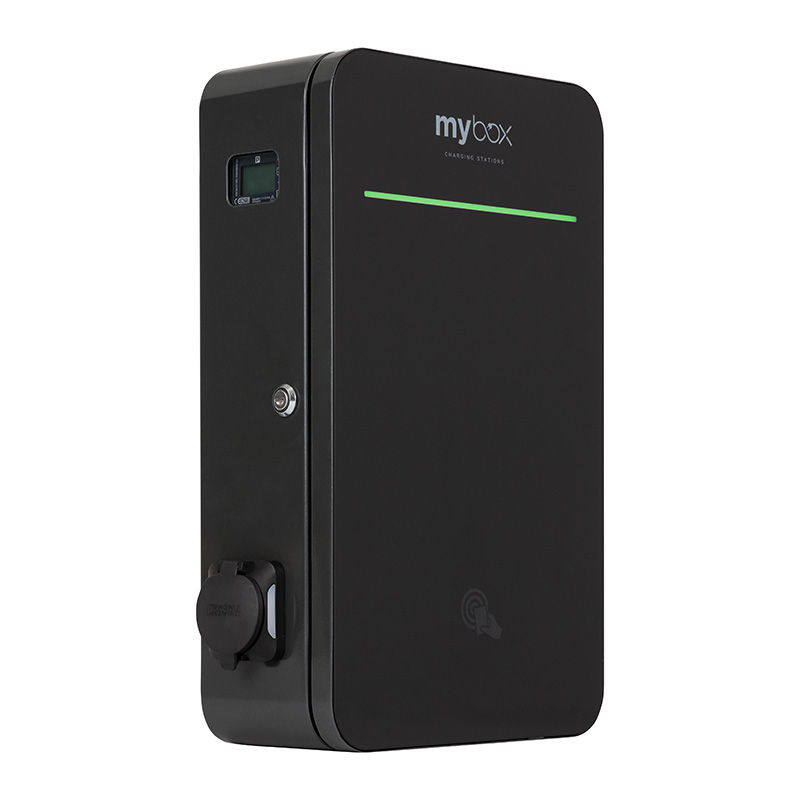 What is a wallbox?
A wallbox is a wall charger which can be installed on a wall in a garage, on a house, or placed on a pole near a parking spot. Thanks to the IP54 degree of protection, the wallbox is resistant and suitable for outdoor use. One of the biggest advantages of this charging option is the speed of charging at home. Compared to the basic charger up to 230 V (usually it is part of a new car), the wallbox is connected to a 3P circuit breaker and thus provides 3x faster charging of the car.
If you are interested in electromobility and wallbox installation options, contact SECTRON's sales department at sales@sectron.cz or by phone at +420 556 621 020. More details also at eshop.sectron.eu.