What is LPWAN?
Especially for the Internet of Things (IoT), a new type of network has been developed, which is called LPWAN (Low Power Wide Area Network). These networks enable long-distance data transmission with high reliability, high energy efficiency, and are designed with longlive battery, allowing devices to operate reliably for up to 10 years without battery replacement. Individual sensors for the Internet of Things do not have IP addresses like traditional Internet sensors, but they do have a unique identifier that may be used to determine which device sent the message.
LPWAN networks typically operate at a radio frequency of 800-900 MHz. The lower frequency has several advantages - lower energy consumption, better range and easier passage of the signal through obstacles. However, frequency reduction has its practical limits on antenna size (the lower the frequency, the longer the wavelength and therefore the larger the antenna needed).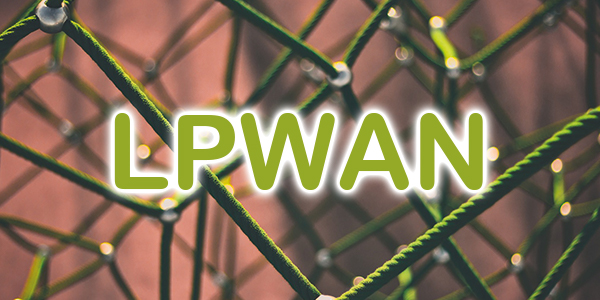 How efficient is LPWAN?
As wireless networks and technologies continue their steady forward evolution, connected devices may require occasional firmware updates. This demand is a challenge for LPWAN standards because firmware updates over-the-air (FOTA) can take a long time to download, requiring a large power draw and bandwidth. This type of update can run down the battery and shorten the life of the solution, sometimes maybe even destroying the IoT business case. The good news? Incremental FOTA updates are now available that revise portions of code between specific points, changing only the part of the firmware that needs fixing. This results in smaller downloads, which are faster and require less power.
Selecting an IoT module with incremental update capabilities is a critical best practice to save time and power while preserving solutions longevity and the investment in LPWAN.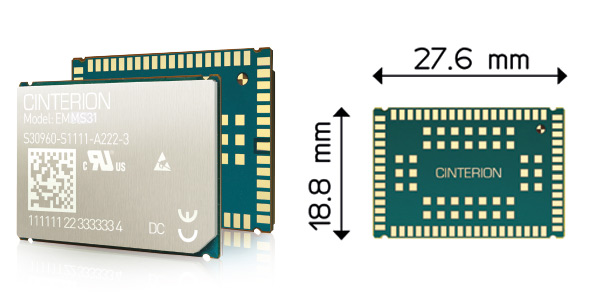 LTE-M                                                                                 
LPWAN technology comes in many shapes and sizes (SigFox, NB- IoT, LTE cat. M, LoRa). Of all current and emerging options, LTE-M have gained prominence as the preferred LPWAN technologies for IoT applications. This is due to cost efficiency and the ability of these standards to provide longevity, security and mature, wide-reaching networks.
Thales and Sequans were the first to deliver LTE-M to the IoT marketplace by collaborating on the launch of the Cinterion EMS31 IoT wireless module. The LTE-M solution features power-efficient performance enabling battery life of 10 years or more, extended coverage for improved in-building and in-ground penetration and IoT-optimized speeds of 300 Kbps downlink and 375 Kbps uplink.