Trimble Yuma 7 (YMA7LY-102-00)
Trimble Yuma 7 is a powerful, durable computer designed to work in demanding positioning technology, geodesy, construction, agriculture, fleet management and asset management, public safety and mapping.

The Trimble Yuma 7 is equipped with a quad-core processor, 8 GB internal memory and IP68 protection, 7″ 1280px x 800px display and Windows 10 operating system.
Its durable design includes rubber elements that protect the device from damage.

Thanks to the robust and durable design, Trimble Yuma 7 is certified by MIL-STD-810G Military Standard:
• Immersion in Water
• Sand and Dust
• Shock/Drop
• Vibration
• High Temperature
• Low Temperature
• Temperature Shock
• Humidity
• Low Pressure/Altitude
• Solar Exposure
The unique feature of this receiver is option to add Trimble EMPOWER modules YMA7XY-102-00 and YMA7AY-102-00, which allow to use optional Barcode, RFID and GNSS modules compatible with the Yuma 7, Nomad 5 and Ranger 7 handhelds. In addition, receiver offers the EMPOWER Developer Program, which allows rapid prototyping of its own modules.

7' Tablet
Portable Productivity for the Field Worker that Demands Performance
When you work in the field and on the move you have a device that is small enough to carry in the hand, big enough to take the knocks, and powerful enough to get your work done. You don't have to compromise your mobility for productivity.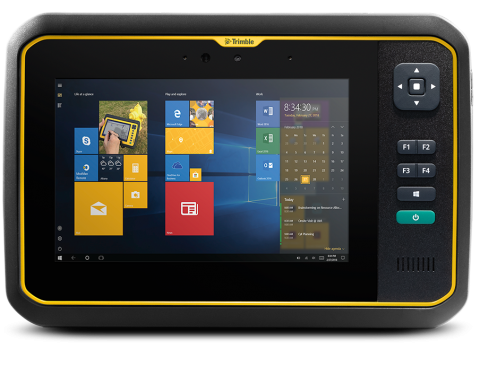 Physical Keys
Keyed in to the Needs of the Mobile Operator
Make the most of the 7" screen without losing space to on-screen navigation buttons, while providing ease of use in all environments. Program common tasks to physical function keys and speed up your workflow.
Built Smart & Tough
Professional gear that's ready for the rough and tumble
You can rely on your equipment being able to work everywhere you need to for as long as you need to. That means you can get the job done without worrying about getting caught out by equipment that isn't up to the task. When you're on the road work a full day on a single battery, or for those really heavy tasks or long days simply change the battery.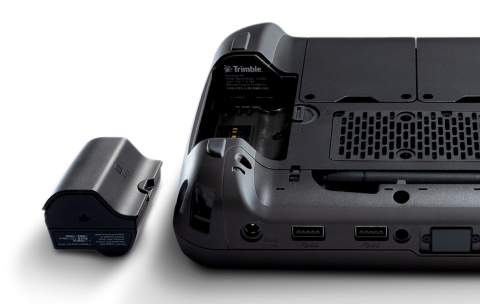 High Brightness Display
Truly Stand out Sunlight performance
When you're working outside you'll find the display easy to read and operate. Whether in cloud or full sun, avoid simple data entry errors and avoid making simple mistakes caused by mis-reading the display.
Windows 10 Professional
Windows 10 Professional means business
The Yuma 7 is powered by Windows 10 Pro, the industry leading professional operating system for businesses. Using Windows 10 Pro you can move seamlessly from field to office by running both field applications and office applications on a single device. With the enterprise-grade security capabilities built right into Windows 10 Pro, the Yuma 7 can be integrated seamlessly with your IT infrastructure, no matter how large (or small) your organization is.
Trimble EMPOWER
An expandable toolkit enabling flexible, versatile field solutions
Trimble EMPOWER offers optional Barcode, RFID and GNSS modules compatible with the Yuma 7, Nomad 5 and Ranger 7 handhelds. In addition it features the EMPOWER Developer Program to facilitate quick prototyping of your own custom modules. Adjust quickly to new customer demands in the future with the freedom to develop when and what you want.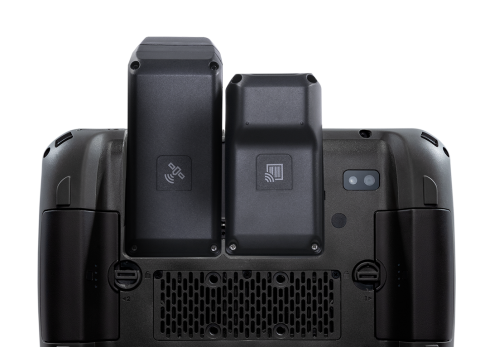 More information can be found in the attached datasheet.