Robustel is the world's leading wireless technology company, with more than 80 specialist distributors in 12 countries. And mobile/wireless gadgets such as 5G, 4G / LTE, WiFi, and LPWAN are among the things we come into contact with on a regular basis without even recognizing it. We'll show you examples of how new technology is always with us. We will show you examples where new technologies accompany us everywhere.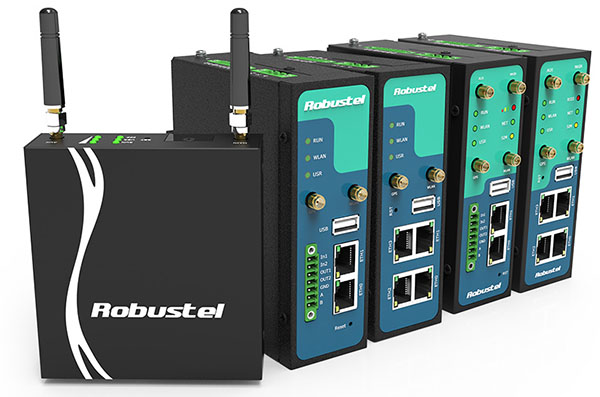 Use of Robustel R1510 router
Each person utilizes electricity, water, and gas during the day, whether at home or at work. Suppliers of heat, water, electricity, and gas must monitor the distribution network, as well as monitor and calculate the flows of their supplies, in order for all of this to be as regular as we are accustomed to. As a result, remote monitoring and communication with the control room are required.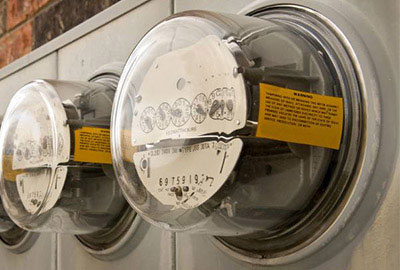 Robustel R1510 is an example of a good product for assuring wireless connection. Simple router with two Ethernet inputs and the ability to connect DI/DO for data reading from power meters and other meters. Data centers (cloud / server) can be used to gather and store this information.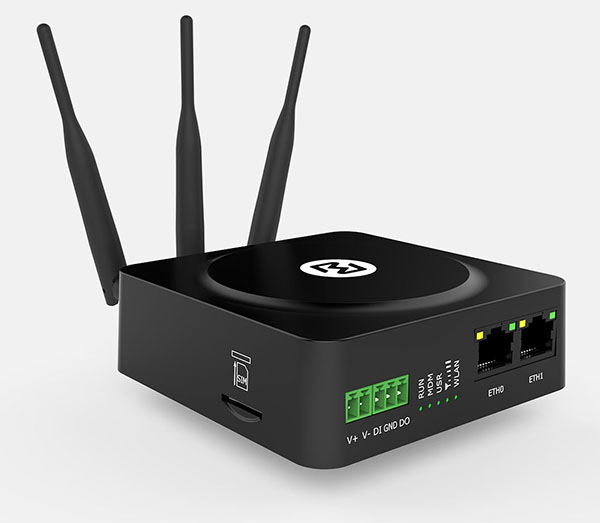 The R1510 router is inexpensive and supports the 802.11b/g/n WiFi standard, allowing it to be replaced by a conventional household router.
Use of Robustel R2110-4L router
We were destined to eat our own meals or use the delivery services of chosen firms at the time of COVID19. We could pick from a large menu, follow the courier's progress, and pay via credit card. For several of us, the courier's location and timely delivery were critical. A-GPS technology is used to deliver this service. The location is determined by calculating the position of the LTE network's base stations (cell id, LAC). The information is transferred to the cloud via a mobile phone app, and subsequently to an app that may be used to track the cargo. A cell phone or a regular GPS tracker will do for these uses, when precision is not important.
We utilize industrial routers with built-in GPS units in more complicated applications where it is required to identify the position more precisely, such as autonomous agricultural machinery or delivering valuable and heavy cargo.
The router R2110-4L type is intended specifically for automobiles, and it has the ACC feature - Ignition detection, in addition to the standard GPS capabilities. This feature can identify if the key is turned in the ignition, allowing you to save battery life rapidly. Another significant benefit is the compatibility for Bluetooth Low Energy (BLE) (Bluetooth Low Energy). We may use a BLE temperature sensor to measure the temperature of food in refrigerated vehicles, for example, if we purchase a BLE temperature sensor for the device.
Use of Robustel R5020 router
Withdrawing money from an ATM has become a common occurrence in our daily life. To use this service, however, the transaction must be safe and trustworthy. Only gadgets with adequate quick connectivity and safety requirements may carry out this procedure. The gadget also keeps track of all transactions and is linked to the bank's other systems. Robustel's R5020 high-speed 5G router comes highly rated.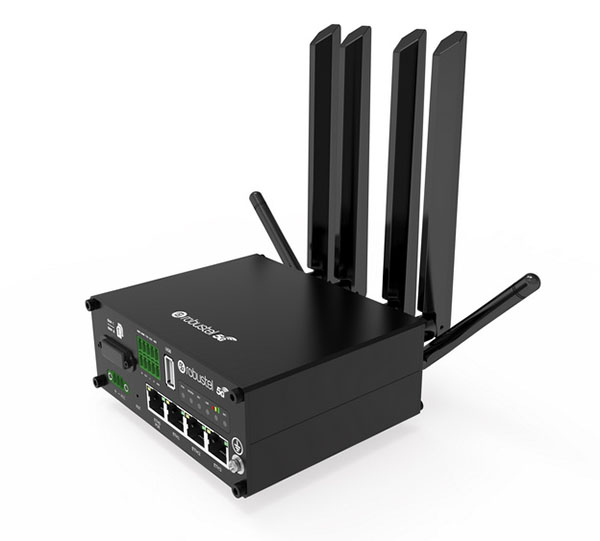 Use of Robustel R2000-4L router
If you take public transportation to work, you will undoubtedly appreciate making your journey more enjoyable by surfing the Internet. Carriers are already enhancing passenger services and offering WiFi hotspots in automobiles. To make this service stable, industrial routers are selected that are able to provide a sufficient number of connections via WiFi AP for multiple clients. A perfect example is Robustel R2000-4L.
Use of Robustel R2000-D4L2-W router
Have you just returned from a vacation in Croatia where you utilized the ENC electronic devices to pay for tolls without using cash? Did you have to pass through toll gates, which deducted the toll in order for you to travel through the highway? The toll gate is equipped with communication and monitoring devices that manage traffic and identify cars going through. The R2000-D4L2-W router, which supports the IEEE 802.3 at / af standard and uses the PoE function to power the camera system, may ensure that automobiles run smoothly and safely.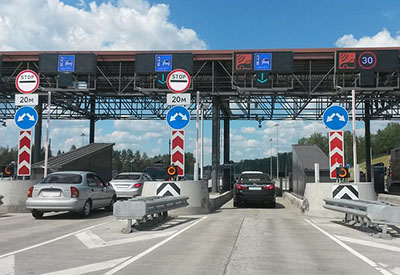 Do you have a specific requirement and do not know which router to choose? Contact us by phone or email obchod@sales.cz. We will be happy to help.