Aren't you familiar with IoT technologies? In our article, you will easily find out what the differences between the various IoT technologies are.

The Internet of Things (IoT) is a network of interconnected digital devices, machines, home appliances, objects that can communicate with each other without human intervention. IoT creates an intelligent environment (network) in which these devices communicate with each other. As grandiose as it may sound, the Internet of Things has already become an element of everyday life and will undoubtedly be a part of us indefinitely.
What technologies can we encounter in IoT? IoT devices can communicate over short, medium and long distances.

Bluetooth is a well-established short-range communication technology that is seen as amajor option for the future of wearable devices such as wireless headphones andgeolocation sensors, thanks to its extensive integration with smartphones. TheBluetooth Low-Energy (BLE) protocol was created with cost-effectiveness and lowpower consumption in mind. It takes very little electricity from the device. SECTRON offers a range of You can find out more on our website in the RFID section.industrial routers with BLE support. However, this comes at a cost: when sending large volumes of data regularly,BLE may not be the best option.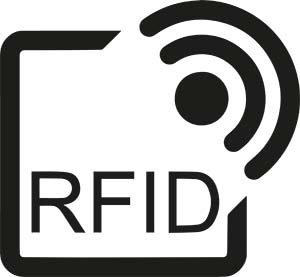 RFID is experiencing a huge increase today and is beginning to appear in many areas of industry and everyday life. RFID is a collective term for radio frequency identification technology. It is therefore a contactless identification using radio waves at different distances. RFID technology allows the identification of almost any object using data that is stored in a so-called RFID tag. This RFID tag is nothing more than a chip equipped with an antenna that is capable of transmitting and transcribing data. RFID tags are available in many designs, which differ in shape and material used. The best known example of an RFID tag is an adhesive label.
Medium distance

communication

is

enabled

by

WiFi

,

Zigbee

and

Thread

technologies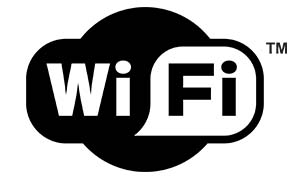 WiFi is the most widely used and well-known wireless communication protocol, having been based on IEEE 802.11. Its widespread use in the IoT sector is hampered by higher-than-average power consumption, which is necessitated by the requirement to maintain high signal strength and rapid data transmission for improved connection and dependability. WiFi, as a major technology in the development of IoT, provides a vast field for a startling number of IoT solutions, but it must also be controlled and exploited in terms of marketing in order for service providers and users to benefit. Linkify is an excellent example of a WiFi management software that provides a value-added service that empowers public WiFi access points. As one of AVSystem's cutting-edge solutions, Linkify allows for practically limitless guest WiFi customization and marketing options. We offer a number of routers with WiFi technology support.

Zigbee is most common applications of this ubiquitous wireless mesh networking standard are in traffic control systems, household electronics, and the machine industry. Zigbee, which is based on the IEEE 802.15.4 standard, provides low data speeds, low power operation, security, and reliability.

Thread, which was created expressly for smart home products, uses IPv6 connection to allow linked devices to communicate with one another, access cloud services, and interact with the user via Thread mobile apps. Thread's detractors argue that, given the market saturation, adding yet another wireless communication protocol will further divide the IoT technological stack.
Long-distance connections are provided by NB-IoT, LoRaWAN and Sigfox technologies.

Narrowband IoT (NB-IoT) is a brand-new radio technology standard that enables exceptionally low power consumption (10 years of battery power operation) and connection with signal strength approximately 23 dB lower than 2G. It is a product of current 3GPP technologies. Furthermore, it makes use of existing network infrastructure, ensuring not just worldwide coverage but also assured signal quality in LTE networks. This allows NB-IoT to be used instead of alternatives that require the establishment of local networks, such as LoRa or Sigfox, in many instances.

LoRaWAN is a low-power Long Range Wide-Area Networking protocol that supports huge networks with millions of devices and is geared for low-power usage. LoRaWAN is a low-power wide-area network (WAN) protocol that aims to provide low-power WANs with the capabilities needed to allow low-cost, mobile, and secure bi-directional communication in IoT, M2M, smart city, and industrial applications.

Sigfox's goal is to provide a reliable connectivity solution for low-performance M2M applications that require low data rates, have limited WiFi range and mobile range is too expensive as well as too energy intensive. UNB is a technique used by Sigfox that allows it to tolerate moderate data rates of 10 to 1,000 bits per second. It uses up to 100 times less energy than mobile communication systems and has a durability for up to 20 years in standby mode for the 2.5 Ah battery.
If you have any questions, do not hesitate to contact us by phone or email hotline@sectron.cz.