Low latency, high reliability: Why are industrial cellular routers the right choice in manufacturing
Industrial cellular routers are specialized devices designed for use in industrial environments where standard routers, as we know them from homes, tend to fail. These routers have several special features that set them apart from regular routers and make them suitable for industrial use.
Resistance to extreme conditions
Industrial cellular routers are designed to withstand extreme temperatures, vibration, electromagnetic interference and they are also water and dust resistance. They are made of high-quality materials, most often aluminium or other metal, therefore they can function for a long time in production facilities and other demanding environments.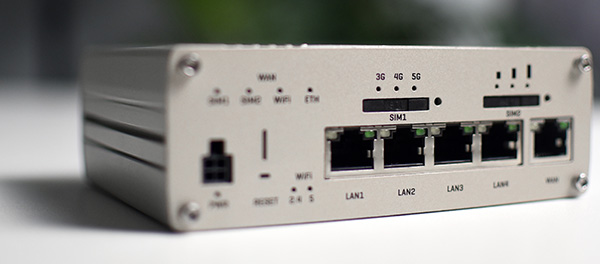 High reliability
Industrial cellular routers show high reliability and are designed to ensure continuous operation even in demanding conditions. They use redundant components and many other technologies that ensure high network availability. They can switch to a backup network in the case of the failure of the main network. Thanks to the use of mobile networks, these routers are not dependent on data lines.
High speed and performance
Industrial cellular routers have high data rates and performance, which is important for industrial applications that require fast and reliable communication. These routers also enable the management of data transfers using various protocols and directly integrate other industrial devices into the network. With the emerging ' >5G networks, they gain additional use. Thanks to their low latency, they can also be used to control devices that must quickly react to sudden changes, such as production robots or other devices within the Industry 4.0.
Safety
Security is crucial for industrial cellular routers. To ensure network security, these routers have built-in security mechanisms such as data encryption, user authentication and others.
Control and management
Industrial cellular routers are designed to allow easy control and management. They provide various functions, such as remote management, diagnostics and firmware updates, which facilitate the operator to manage them from one place. So, it's not necessary to go and manage in person each device individually.
The use of industrial cellular routers is wide. They're used for example for monitoring and controlling industrial equipment, for remote management and monitoring, traffic control and much more. These routers are ideal for use in places where a cable Internet connection is not available and it is necessary to use a wireless connection using mobile networks.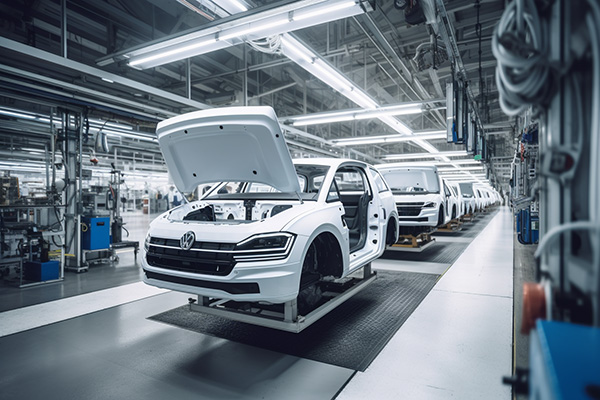 At SECTRON, we offer a wide range of industrial cellular routers from world-leading manufacturers Teltonika and Robustel. These routers are ideal for industrial and commercial applications such as industrial automation, remote management and monitoring, traffic control, security and much more.
Try SECTRON's industrial cellular routers and make sure your industrial networks are secure, reliable and powerful. Visit the category of industrial routers in our e-shop and find the most suitable router for your needs.