Na začátku listopadu jsme se zúčastnili ostravského srazu elektromobilů, který pořádalo Centrum Libros na polygonu Centra bezpečné jízdy. Ač byla akce otevřena široké veřejnosti, sešli se na jednom místě hlavně lidé, kteří už elektromobil nějakou dobu používají. Na akci se potkali i prodejci elektromobilů a to konkrétně ACA Autocentrála s vozy Škoda, Autobond s vozy KIA, Centrum Moravia s vozy Mercedes-Benz a Hyundai LXM Motors.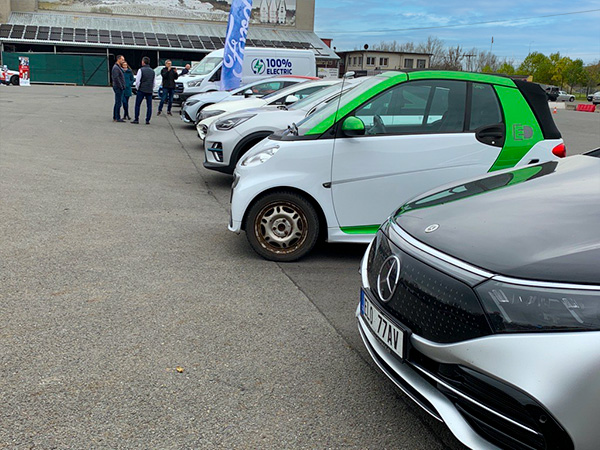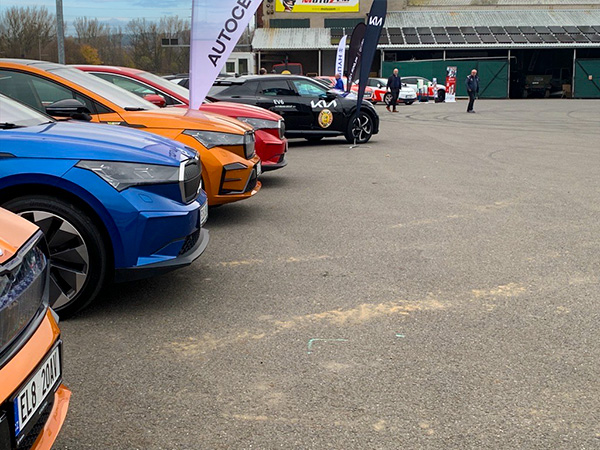 Zástupci elektromobilů na srazu
Všichni jsme měli výjimečnou příležitost vyzkoušet si, jak se chová elektromobil v kritických situacích, které na běžné silnici nechcete zažít, a když už přijdou, většinou se to řidiči ne úplně hodí. V řízeném smyku jsme tak poznali, jak se asistenti ve voze dokážou poprat se smykem a podržet auto na kolech při vyhýbání se překážce.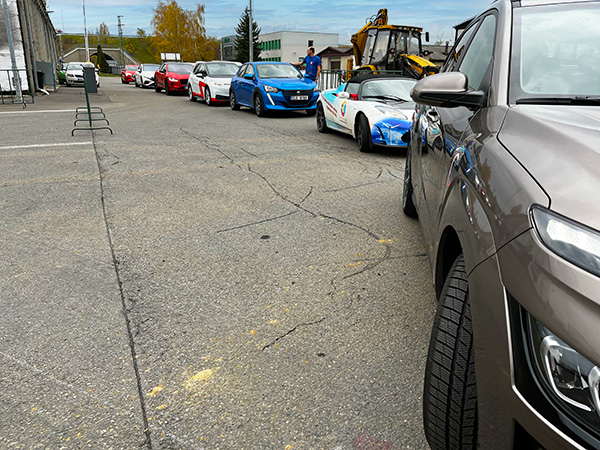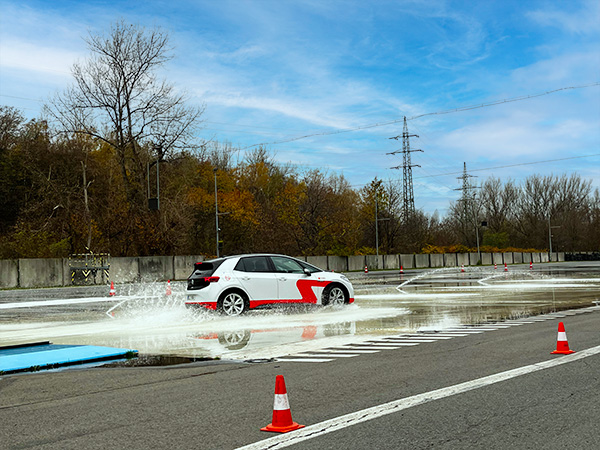 Testování vozidel v kritických situacích
Prodejci tak na vlastní kůži poznali asistenty vozů a rozšířili si poznatky, jak tyto asistenty prezentovat zákazníkům. My jsme představili možnosti nabíjení vozů v domácím i firemním prostředí.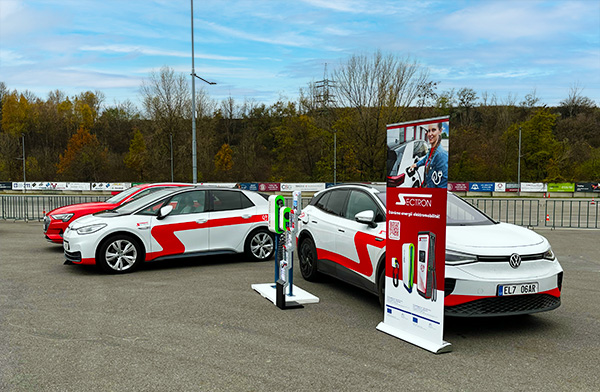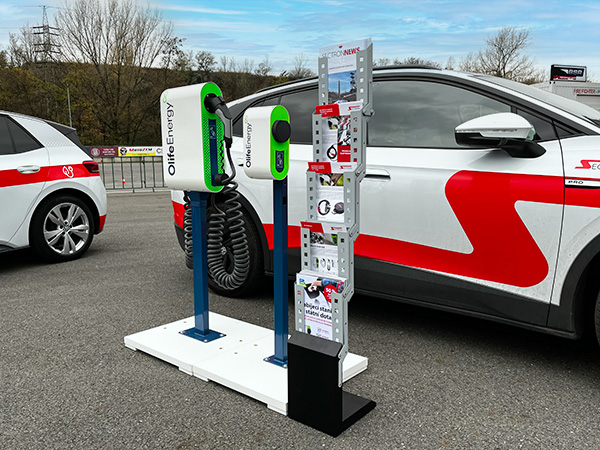 Wallboxy a Doubleboxy OlifeEnergy
Celá akce byla dobře zorganizována a probíhala v přátelské atmosféře. Mohli jsme si vyzkoušet i automobily jiných řidičů a auta šla doslova z ruky do ruky. Na vlastní oči jsme viděli, jak se chovají automobily bez asistentů, jako Tesla Roadster nebo s velmi krátkým rozvorem vozidlo Smart.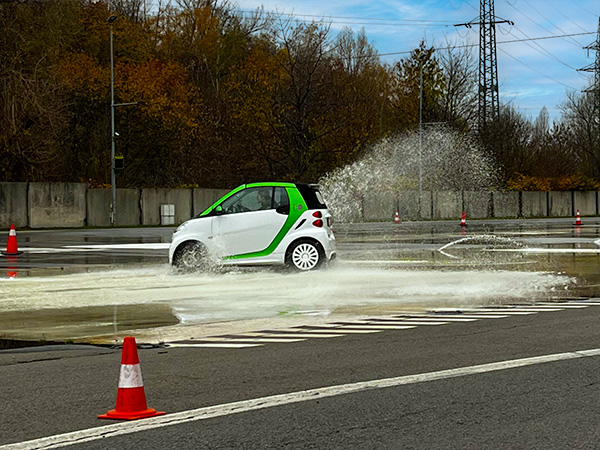 Centrum Libros si vyslechlo i názory účastníků a sesbíralo množství podnětů pro další akce tohoto typu. Byl to velmi příjemně strávený pátek, který byl pojmenován nultým ročníkem ostravského srazu elektromobilů.
Videosestřih z akce