In the last article, we informed you that we in SECTRON have "waltzed" into electromobility and therefore made use of Electromobility I and Electromobility II grants We bought the first two Volkswagen ID.3 electric cars, a Kia e-Niro and also a DC charger. We have to be boast here, because we were the first in the Czech Republic to pre-order a Volkswagen ID.3 and at the same time had the first ID.3 car delivered to a customer in the Czech Republic. And it runs with SECTRON colors :).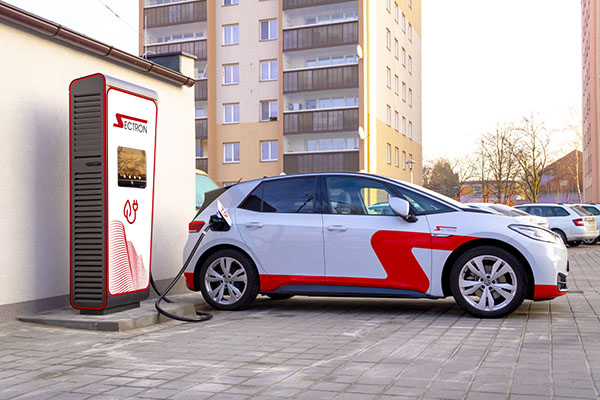 The ID.3 is a car that belongs to the category of small cars, but it has a large interior space and very good range. The Kia eNiro is a higher and larger car, reminiscent of SUVs and MPVs. The driving characteristics are very good, and it must be said that the Korean carmaker KIA and its subsidiary Hyundai have prepared really excellent electric cars. For the electric car from Hyundai, we are talking about the Kona model made in Nošovice.
In the course of a few years, we plan to replace all our corporate combustion vehicles with electric ones. We really like the Volkswagen ID.4 and Škoda ENYAQ iV, let's take a look. The Volkswagen ID.4 is the second model on the MEB modular platform after the Volkswagen ID.3. Unlike the similar but smaller ID.3, the electrically powered ID.4 will become a global model and be available with rear or all-wheel drive. A similar electric car as the VW ID.4 is the new ENYAQ iV model from our own Czech Škoda Auto, which should start sales in the spring of 2021. The first Škoda with electromobility was the Citigo. But only the ENYAQ iV, which shares the same platform as the VW ID.4 (MEB platform), has become a full-size electric car.
Electromobility also has its place in our e-shop. Our products include charging cables. You can choose from three-phase or single-phase cables.
The  three-phase charging cable is intended for charging electric vehicles with a  maximum current of 32 A and an output of 22 kW. We offer cables in lengths of  5, 7 or 10 m.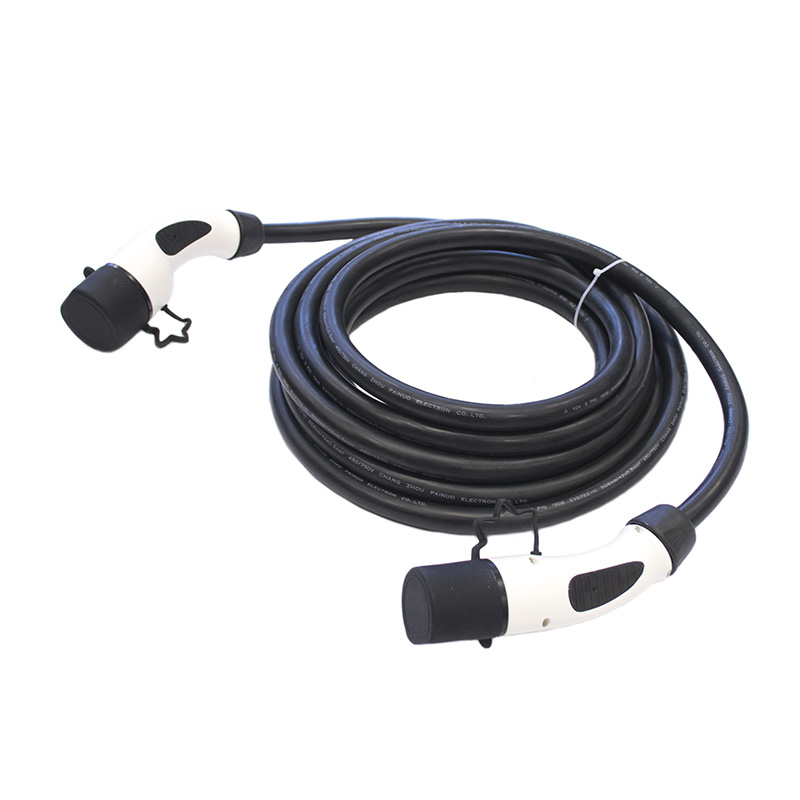 The single-phase charging cable with a length of 5 m is intended for charging  electric vehicles with a maximum current of 32 A and an output of 7.4 kW. 
The  EV cable is a type of flexible cable for connecting an electric vehicle from a  charging station equipped with Type 2 / Mennekes connectors. It's made of high-quality  copper with excellent conductive properties. The insulating material of the TPE  cable is soft and very strong.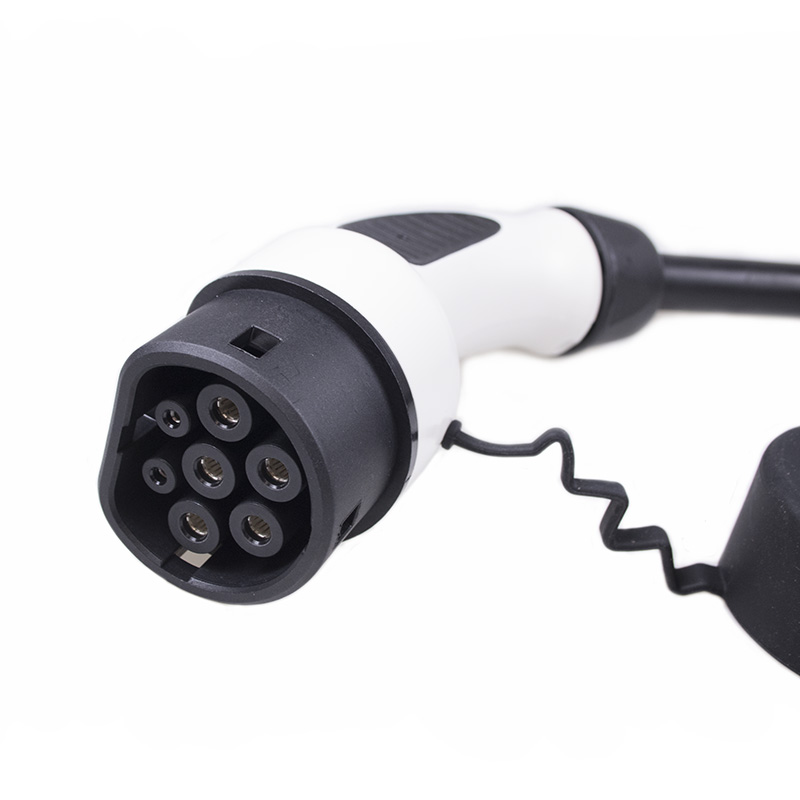 We also offer portable single-phase or three-phase AC chargers. With a portable charger, you can charge your electric car not only at home, but anywhere outside the grid of fast public charging stations.
The  SECTRON THREE-PHASE AC CHARGER with a cable length of 5 m is compatible with  electric vehicles with a Type 2 socket that complies with the European standard  IEC62196.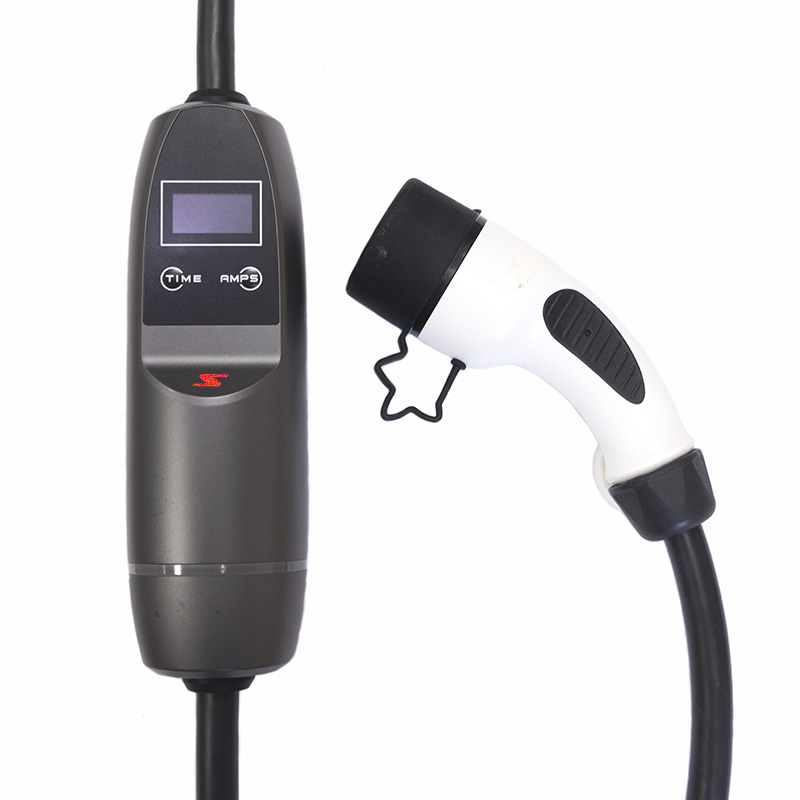 The single-phase charger with a cable length of 5 m is compatible with electric  vehicles with a Type 2 socket that complies with the European standard  IEC62196.
Why buy another charging cable? The electric chargers supplied by the manufacturer are usually shorter, intended for charging on public AC stands, which you can drive up to from the front or rear. Meanwhile at home, where you want to have everything carefully stored, it is very impractical to pull out and unwind the charging cable every day and then store it away again after charging your car. It's better to buy a second cable according to your needs and keep it ready so that the daily charging of your car at home is convenient. We have our own experience with electromobility, so we will be happy to advise you on choosing the best option.
We almost forgot one more category of electric vehicles. These are hybrid cars. They have both electric and combustion drives. For unconvinced electric car drivers, it is a pit stop before the advent of the electric era. *Hybrid *models have lower local emissions and, in addition, lower fuel consumption than conventional cars with internal combustion engines. However, the owners of these cars face increased costs for servicing their combustion system. Because battery-powered car owners simply don't have to worry about changing the oil, spark plugs, DPF filters, turbo and injectors. Their maintenance is that much easier.
We can still find one more big plus for electric cars. Drive on highways for free, park in city centers for free, or even get permits to drive to some city centers.