The establishment of Teltonika dates back to April 1998. Teltonika started as a very small company in Lithuania with a lot of hardship ahead. However, in twenty years, it has become what it is today - the leading developer of IoT - the Internet of Things, with more than 1,500 customers, more than 750 employees worldwide and more than 8,000,000 devices sold.
Teltonika products were designed in the development department located in Kaunas, Lithuania. The Teltonica R&D team allows you to quickly roll out new products and continuously improve existing products by adding new features.
All Teltonika electronics are manufactured and assembled at its own state-of-the-art manufacturing facilities in Vilnius, Lithuania. This allows engineers to ensure the highest quality of all Teltonika equipment. Every device manufactured by Teltonika is 100% tested before delivery to customers.
Teltonika supplies a wide range of products that can be used in the IoT world. We specialize in Teltonika network products, which are industrial and automotive routers operating in 2G, 3G and LTE networks and gateways.
For customers running seasonal services such as coaches, mobile cafés, ski centers, but also caravan or boat owners, we offer the Teltonika wireless router rental service. Thus, the customer does not have to invest in the purchase of equipment that he only uses for a limited time of the year, but wants to offer the Internet to his customers.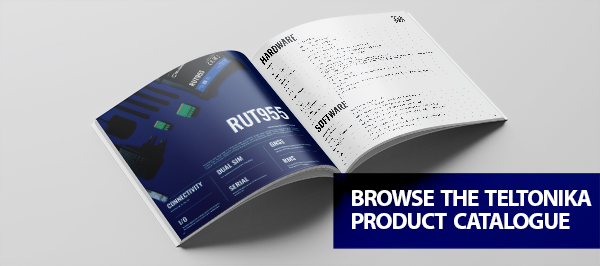 We confirmed our qualification and once again won the ocenění TELTONIKA GOLD PARTNER award.