Gemalto's Connected Living III study involved 2,500 consumers from Brazil, China, France, Germany, Japan, the US and the UK. Gemalto asked them to think about how they imagine IoT technologies to help them by the year 2030, and for their thoughts on a range of other subjects including privacy and security.
Their answers allowed Gemalto to build a picture of how ordinary people might expect the IoT to change the way we all go about our day-to-day lives, as the technology is applied everywhere from our sleep and leisure to the way we work and the food we eat. They found that consumers expect an omnipresent, seamless and personalized IoT experience , with the technology affecting our lives from dawn to dusk and beyond.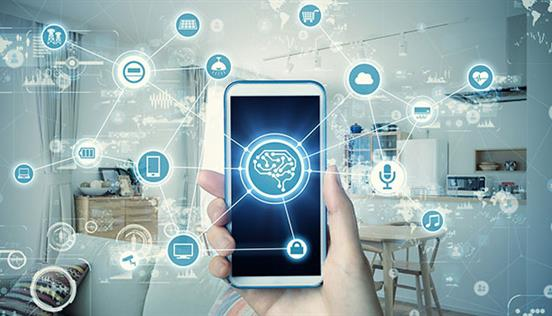 On waking, 39 % of the study's respondents expected that they will see the morning news – personalized exactly for them based on their favorite headlines – projected on to their bedroom wall.
8.30am: Traveling to work
More efficient working could be achieved through IoT devices and software, as well. Almost half the study's respondents imagined a computer that would start up as they are on their way to the office; 40% expected that a voice assistant would analyze their emails to show urgent tasks for the day and sorts the rest acccordinglz; and 41 % expected that the office car park could reserve a space for them when it knows they are en route.
And 63 % imagined that their smart thermostat or devices connected to it, would automatically lower the temperature of their central heating to conserve energy while their smart home is empty.
A shopping excursion at lunchtime would be revolutionized too, said 45 % of our respondents, who expected that all their purchases would be securely paid for as they left the shop.
5.30pm: A visit to the gym
Health-conscious consumers visiting the gym after work would benefit from IoT-linked data as well, said 48 %, who expected that artificial intelligence would monitor their health and schedule, and recommend food and exercise accordingly, personalized specifically for them. 
7.30pm: What's for dinner?
No need to stare in the fridge and not know what to cook anymore, with 42 % looking forward to a smart refrigerator displaying its own contents on the front display, analyzing its contents and then recommending a menu. 
Far from imagining this as a dystopian future, Gemalto's respondents were open to the benefits of these emerging technologies, with more than half believing that AI, silent authentication and the IoT will benefit their lives by 2030. And with the launch of 5G unlocking the potential of IoT by enabling more connections at once, this technology could be transforming our everyday routine well before then.