Robustel has introduced two new devices in its portfolio of affordable industrial routers. The first of these is the successor to the very popular R2000 model. The new model, marked R2010, takes into account customer requirements for interface and connectivity, and expands the interface options with RS232/RS485 ports. Thus, a simple, affordable and competitive network element is coming to the market for IoT and industrial environments for a wide range of customers. It is ideal for use in water management, gas and electricity supplies, and automated factories and warehousing.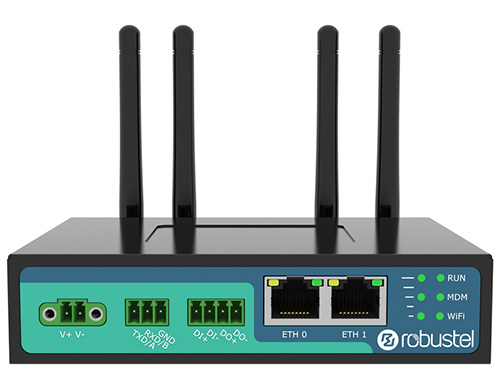 Router Robustel R2010
During development, great emphasis was placed on optimizing the device, increasing computing power, improving flash memory, and significantly strengthening WiFi coverage. Combined with Robustel RCMS, Smart Roaming, Dataguard and Edge2Cloud software solutions, the device is a versatile industrial router for massive field deployments.

The second novelty is the Robusel R2011 industrial cellular router model, which is equipped with five Ethernet ports and thus meets the requirements of customers who in the past relied on significantly more expensive products. With this model, Robustel purposefully fills a market gap with a cost-effective multiport industrial network router not only for IoT. It is a high quality and durable device designed for integration into industrial projects, retail networks, security and safety, healthcare, smart city. It is suitable for clients looking for a stable device at an affordable price, spiced up with an RJ45 interface.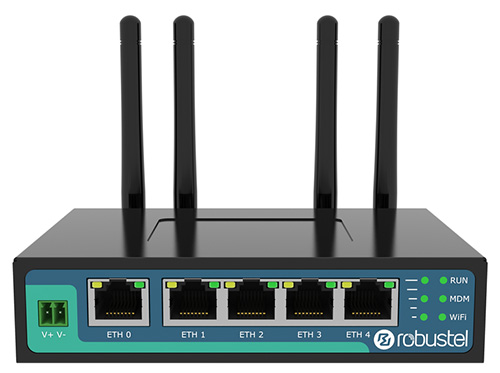 Router Robustel R2011
List of Robustel R2010 and R2011features:
Dual-SIM redundancy for an uninterrupted mobile connection
Optional Power over Ethernet (PoE) Powered Device (PD) feature
RobustOS Link-Manager support for Cellular & Ethernet WAN, WLAN, connection backup and ICMP detection
Compatibility with RobustOS and optional applications
Remote administration and maintenance via RCMS
Watchdog for automatic and timed device restarts
Industrial metal housing for elevated temperature, vibration and electromagnetic compatibility (EMC)
Industrial LTE routers R2010 and 2011 are suitable for a wide range of projects. If you have any questions, please contact us at sales@sectron.cz, we will advise you on your choice.