"5G" represents the  fifth generation of the wireless technologies, that will replace or possibly  extend currently heavily used LTE networks. Czech telecommunication office  (ČTÚ) has recently published an indicative time schedule for the 5G frequency  range auctions. These bands will be auctioned off by operators and other  investors who will subsequently build a new infrastructure that will provide  the much-needed foundation for new exciting technologies from the  telecommunications world.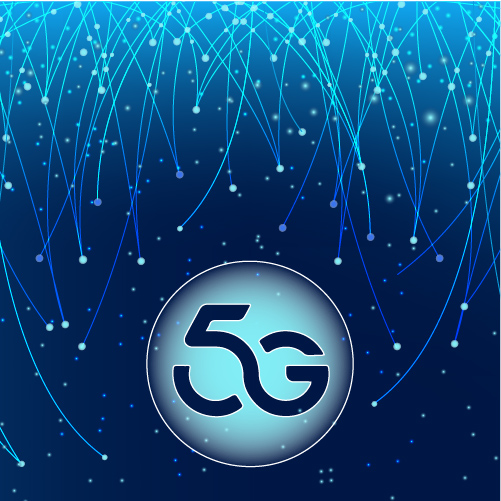 Unlike previous technologies, the spectrum for ' >5G networks will be divided into three radically different frequency domains. This division is an essential element of this attractive modern technology. Based on the selected frequency band, ' >5G networks can adapt to a particular deployment in terms of connection speed or signal range.

 The lower part of the frequency spectrum, which represents a range of frequencies up to 1 GHz, provides excellent signal coverage and penetration, but on the other hand, the transfer rate is limited (up to 100 Mbps).
The mid-range of the  frequency spectrum (1-6 GHz) represents a compromise between the data transfer speed (up to 1 Gbps) and the range that decreases proportionally with increasing frequency.
The last largest part of the frequency spectrum - higher than 6 GHz (referred to as "mmWave"), offers very high transfer rates of up to 10 Gbps (10,000 Mbit / s) with extremely low latency (connection response). On the contrary, the range of the signal and its penetration extremely limited. We are talking about direct visibility that limits the deployment to less extensive premises such as production facilities, factories, campuses, office space, etc., where we can afford a denser deployment of BTS (base stations).
Splitting ' >5G technology into three totally different frequency areas will allow you to provide next-generation networks with high quality coverage, but also with high speed and low delay, maximizing connection quality (QoS) as needed by the use-case scenario.

  What  are the advantages of ' >5G networks ?
The standards set by the 3GPP Association for ' >5G networks are very complex, and we will only talk about those that have a global impact on common users and businesses. The speeds that ' >5G networks can theoretically reach are up to astronomical 20 Gbps for download. However, it can be expected that consumer focused 5G devices will achieve stable speeds of around 100 Mbps. Connection latency is the main benefit of ' >5G networks. In ideal conditions, the response time will be around 4 ms and in the case of highly secure dedicated systems, which in 5G are called URLLC (ultra-reliable low latency communications) an incredible 1 ms. Energy  savings are another huge benefit of next generation network. It is expected that 5G devices can switch into the power-saving modes without interrupting connectivity when the line is not in use or currently unavailable - so new battery-powered IoT device where energy saving is a key aspect in device design will also benefit from the new generation networks. These energy-saving systems, focused on M2M communication in 5G, are called mMTC  (machine-type-comms) and are considered as a "successor" of the existing NB-IoT devices. The density of the mobile networks increases every day. Whether it is a complex communication device, mobile phones, or simple smart key fobs, the number of smart devices is growing unstoppably. ' >5G networks aim to serve up to 1 million devices per km addressing the demands of the ever-growing internet of things.
5G Antennas and Meaning  of "5G-Ready"
  To ensure a high-quality signal in the ' >5G networks, a precisely designed antenna system is needed. Current 4G devices rely on simple MIMO antenna configurations (Several antennas in one device that are used to send and receive information simultaneously). With the advent of 5G, MIMO will also be expanded from simpler 8x2 to massive 64x64 configurations (5G Massive MIMO). The physical size of the certified 5G antenna and BTS stations is very similar to existing LTE solutions, but the  5G antenna element itself is considerably smaller, which allows many more  complex MIMO configurations even in very compact devices. Due to the sensitivity of ' >5G networks at higher frequencies (mmWave networks), frequent use of active antennas, which will contain electrically powered components for better gain and signal filtering, is also expected.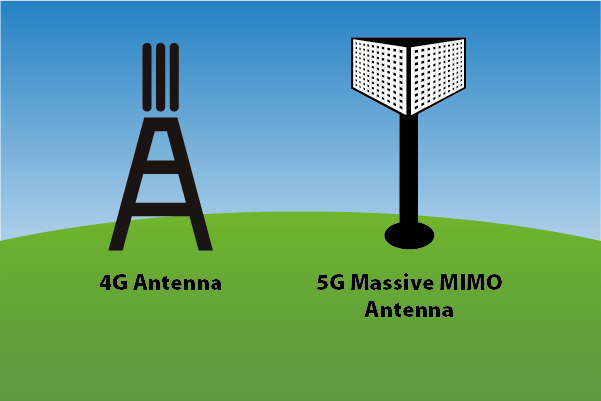 Large amount of so-called "5G-Ready" antennas can be found on the market, which can prepare you to connect to ' >5G networks in a specific band, but please note that these are products that are only tuned to a compatible frequency band, but have not yet undergone physical testing in ' >5G networks.
What is the real usage  of the future networks?
Increasing the data transfer speeds is an important and key feature of next-generation wireless networks, but the list of real benefits is much more extensive. Next-generation networks are far from focusing only on speed enhancements, but on the ability to operate with much larger number of devices and to drastically improve connection quality, which is a necessity for highly sophisticated devices of the future. It is no surprise that in locations where we can find many users, the existing capacity of the LTE network is no longer sufficient, and a significant deterioration of the connection can be observed. ' >5G networks should solve these problems and provide excellent connection stability everywhere large numbers of devices are located.
 In recent years, electromobility has experienced an incredible boom of popularity. Thanks to the connection latency improvements, ' >5G networks will play a key role in the boom in autonomous control systems, where real-time communications between devices open entirely new possibilities for artificial intelligence. For example, individual cars will exchange information about position, traffic conditions, and many other essential information to take machine learning to a whole new level. In Medicine, 5G will save the most precious thing - the lives of many patients. With ultra-low delay systems in the future, we will see real-time remote operations where a medical specialist on the other side of the globe can quickly help and operate on a patient using a surgical robot, just as if he was present in the operating room. Medical centers will use 5G to create a high-speed sensor network to monitor the vitality of patients both hospitalized and those out of hospital, so they can intervene and provide medical care faster than ever before.
And, of course, last but not least - IoT (Internet of Things). Next-generation sensor and control systems on mMTC ' >5G networks will monitor security worldwide, inform and respond in matter of milliseconds to prevent a potential disaster. Managing and controlling production processes in factories will be possible without any delay, and each company will streamline control of its production processes. Wireless machines and stations that will operate in very dangerous locations without the need for an operator are also sure to be deployed to the ' >5G networks .

 5G is swiftly approaching, are you ready for it?
While it may seem at  first that 5G is challenging to be deployed in today's already complicated  infrastructure, the benefits are obvious and represents a cornerstone for the  future, where we can find billions of different connected devices. So, it is  only a matter of time before we can take full advantage of the 5G potential.