EVEN ON A FOUR-WHEELED VACATION, TRAVELLERS TODAY REQUIRE AN INTERNET CONNECTION TO REMAIN CONNECTED TO THE WORLD. CAMPING AND CARAVANNING CAN BE A FULL-FLEDGED MOBILE EXPERIENCE.
Camping and caravanning have become increasingly popular in recent years. This is also due to movement restrictions and disease concerns put by COVID-19. As a result, many travellers choose to travel and find accommodation on their own. The desire to be online goes hand in hand with this rapid rise.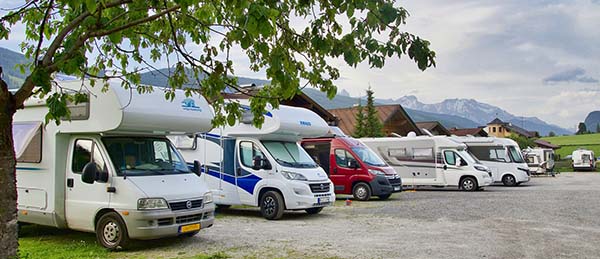 Internet connection has become a standard and at the same time a necessity when travelling. Thanks to selected technologies, we can use them both on the road and at your place of residence, whether at work or watching your favourite show. One option is to connect to a public Wi-Fi network directly. This freely available form of connection is often unreliable, and worse, unsecured. Other disadvantages are, for example, embedded ads in the case of so-called hotspots, automatic log out of the network at certain intervals, limited connection speed, data limit, restrictions and blocked domains and many other disadvantages.
Many people own a smartphone with a data plan and have the option of broadcasting a mobile hotspot. The question arises, why not use your phone to access the Internet? This solution is very easy and fast to implement, but since the main purpose of a mobile phone is not to transmit data, it has several disadvantages:
•The device will want to use the data connection itself (eg for synchronization of e-mails, cloud services, etc.), which will significantly slow down the data transfer speed and increase its consumption;
•The phone must be connected to a charger because it does not have enough battery capacity to last all day;
•Other users are dependent on your device (eg if you walk away from the caravan because you go for a walk with your dog, the rest of the family who stayed in the caravan loses internet access;
The solution on offer can eliminate all these disadvantages and you will become the master of your own internet connection. Just purchase one of the cellular routers listed below. The device works on the same principle as your mobile phone, so it is not difficult to install and connect. The SIM with the data package is inserted into the router and it then sends it
Wi-Fi signal in the caravan just like at home. Another advantage is that up to several external antennas can be connected to the router, thanks to which you will ensure better signal reception quality and thus higher data transmission speeds.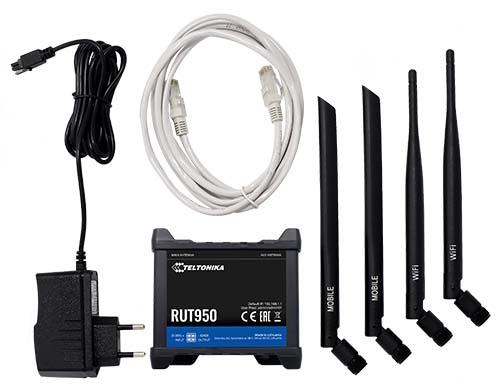 With a mobile connection in a caravan or motorhome, there are a few challenges to consider. You will need quality equipment that can withstand changes in temperature, humidity, etc. Due to frequent transfers from place to place, the device should offer a stable Internet connection, which could be a difficult task in areas with lower signal levels of mobile operators. In this case, the connection can be improved with an external directional antenna.
You must also take into account the fact that data packages will increase the amount of your holiday expenses. Another requirement for trips abroad is active data roaming.
The best option is to choose a router that offers two ways to receive data.
1.When travelling, you connect to the Internet via the operator's network, which is accomplished by putting a SIM card with a pre-paid data package into a router - Mobile WAN.
2.The connection can be set up at the place of staying and you can connect to a paid Wi-Fi network, which is offered, for example, by your favourite campsite. Simply park in your favourite place and connect to Wi-Fi. The router must support the so-called station mode. In practice, this means that an unsecured internet connection from the campsite will be received by the installed router in the vehicle, which will secure the connection and send your private WiFi network to which you connect with your tablets, phones, and more. This will create your own secure WiFi network.
Which router is the ideal choice?
In one of the previous articles, we tested the Teltonika RUT950 industrial router, which is one of the great choices for your needs. Read more about this router here.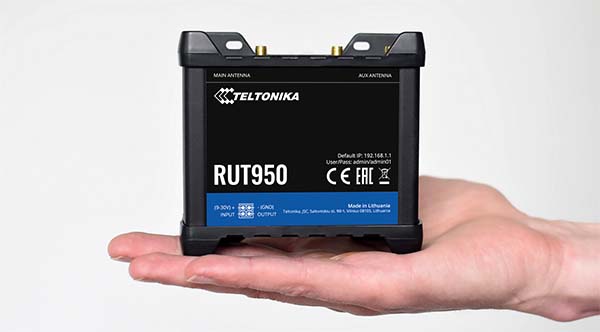 We also recommend watching the video: 2021 - Ultimate Mobile Internet - Teltonika RUT955 LTE 4G WiFi GPS - Van, Motorhome, RV, Campervan.
More technical information, including the possibility of ordering, can be found here: /cs/teltonika-lte-router-rutx11/p-12927/
The higher series of routers are equipped with high-speed 1 GB - Ethernet ports with support for the WiFi standard 802.11 AC, which means they can operate in the 5 GHz bands as well.
We wrote about the Robustel R1510 here: /cs/robustel-lte-router-r1510-4l-wifi-3-1-4/p-13147/
If you need help choosing a suitable router, feel free to contact us by phone or email sales@sectron.cz.