With the arrival of ' >5G networks in the Czech Republic, are also arriving industrial routers with 5G functionality . The first distributed device is Advantech's ICR-4453 router, which features five Ethernet 10/100/1000 ports, two SIM slots (1x eSIM ready), and a quad-core ARM Cortex-A72 processor, 1200 MHz.
The download speed allows for an approximately tenfold increase in baud rate and a significant reduction in response time over the 4G LTE standard.
The ICR-4453 router provides completely automatic communication mode switching over 4G and 3G networks. Thanks to its low latency and excellent connection quality (SLA), this device is an ideal solution for eMBB (Enhanced Mobile Broadband) applications, mobile Internet access, industrial applications or camera and security systems. A secure web interface allows the router to be controlled remotely from anywhere.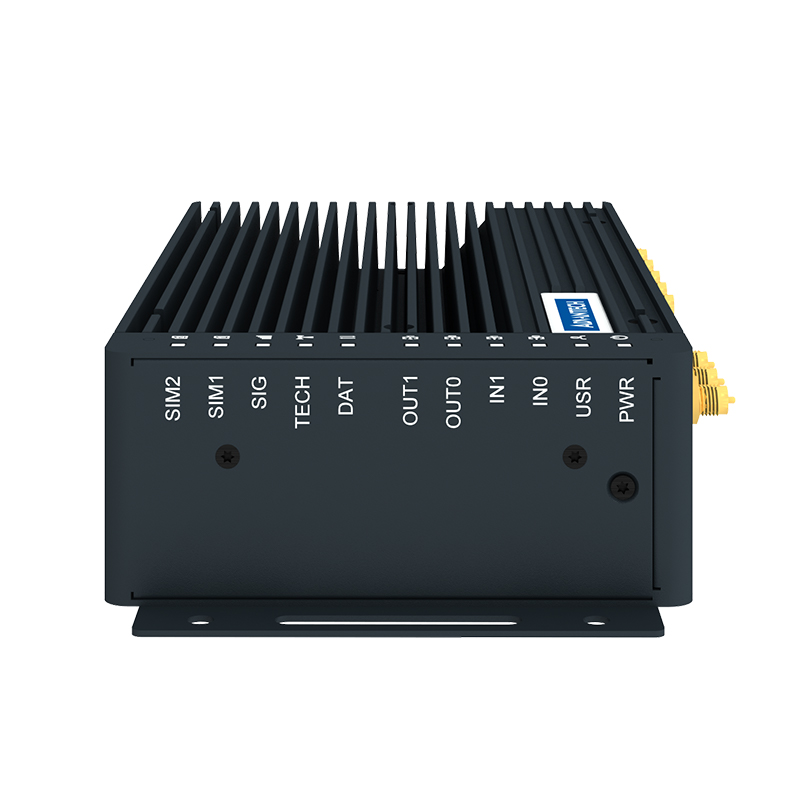 OTHER ROUTER EQUIPMENT:
The ICR-4453 industrial router is also standardly equipped with a USB 2.0 Host port, an SFP optical port, RS232, RS485 and CAN serial lines, two binary inputs and two outputs. The device has two readers for 3 V and 1.8 V SIM cards type Mini SIM (2FF), which are located on the rear panel under the cover. An integral part is another microSD memory card, which allows you to increase the storage space of this router by up to 64 GB (in the case of SDHC cards by up to 32 GB).

Customers can pick between the ICR-4453 basic model and a quadruple PoE PSE variation, which allows the router to power other devices through Ethernet. This model is then referred to as ICR-4453S. The device is delivered in a metal box. 
Do you have a specific requirement and do not know if a particular RUT360 router meets it? Contact us, we will be happy to answer your questions.