The Thales Cinterion ELS62 is an LTE Cat.1bis wireless module for IoT that differs from the classic LTE concept in that it uses only one antenna instead of two MAIN and AUX antennas. It also supports failover connections to 2G networks. The module is used in security solutions, electronic measurements, future smart city technologies and much more. The main advantage of the ELS62 module is the LTE Cat.1bis technology - LTE supporting frequency bands 1, 2, 3, 4/66, 5, 7, 8, 20, 28, 38, 40, 41 with VoLTE and CSFB support using one antenna. It provides transmission speeds DL: max. 10 Mbit / s and UL: max. 5 Mbit / s. Cinterion ELS62 LTE.1bis is ideal for applications with security (eg home alarms, smart meters) or other solutions requiring an efficient continuous connection with easy integration.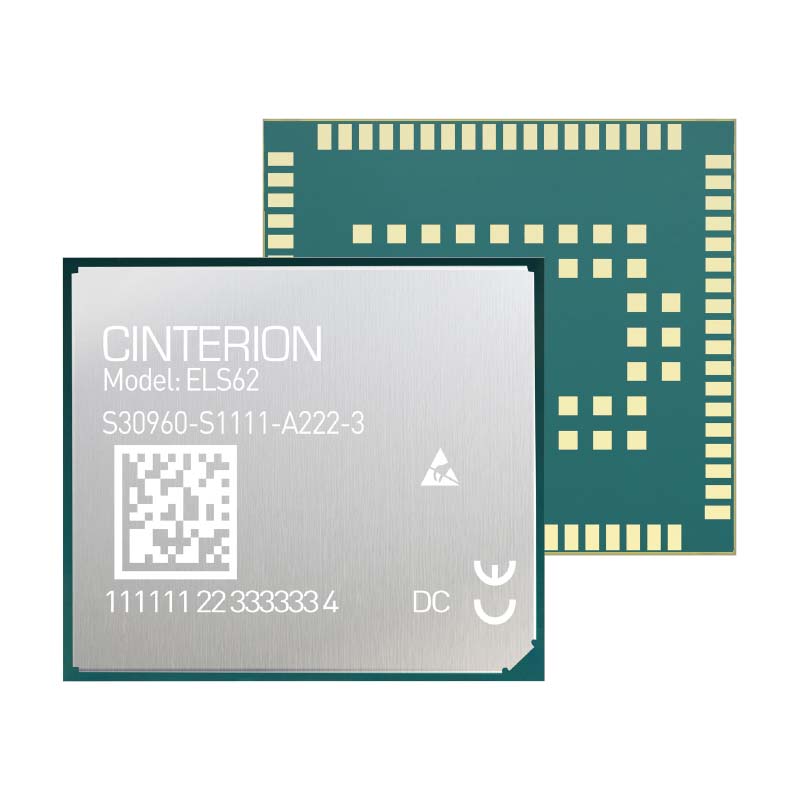 Utilizing Cinterion's industrial design, the ELS62 offers hardware compatibility with other Cinterion IoT modules from 2G to LTE. The product footprint is therefore interchangeable with some modules of the same size. The module is part of the "smart product family" product concept of multiregional variants. The ELS62 also offers AT command compatibility with Cinterion IoT modules from 2G to LTE.
Outstanding security features of the modules for IoT ELS62 include Secure Boot, secure TLS 1.3 / DTLS 1.2 communication, firmware encryption and more. In addition, cyber security consulting is available from Thales Support. Thales Gemalto combines decades of industrial cellular module design and unrivalled expertise with eSIM technology to enhance security, device authentication, data encryption, and secure cellular network management.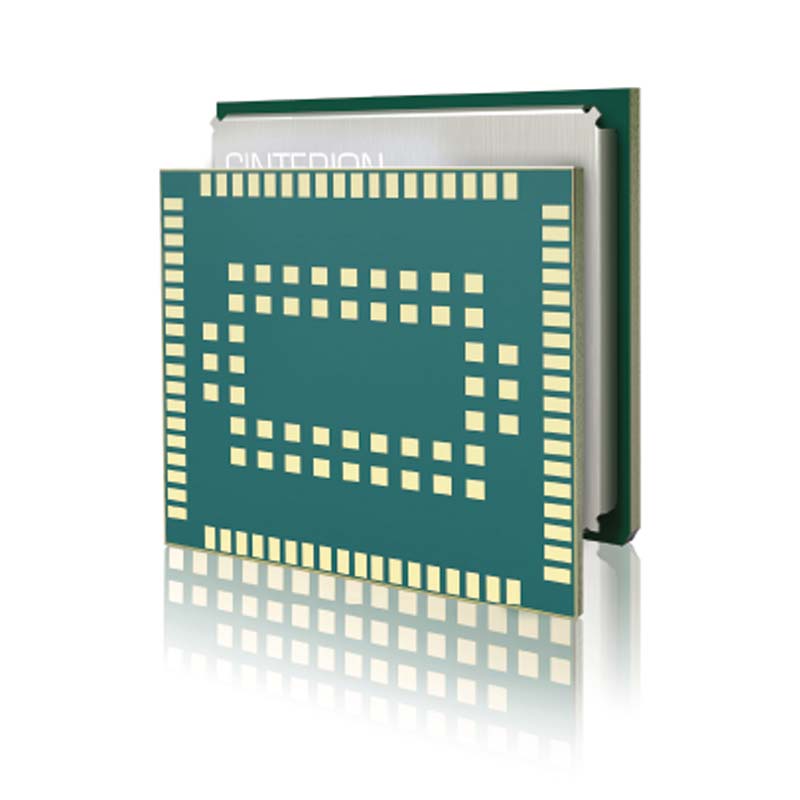 ELS62
module

features:

• Easy migration from Cinterion 2G / 3G / LTE cat.1 module
• Multiple regional LTE coverage with 2G backup network
• Secure boot, secure mode, secure keystore and secure communication
• Dual SIM - eSIM & Connectivity Activation for fast, flexible installation + reliable connection
• 2 high-speed serial interfaces
• USB interface
Use in practice:
• In the car industry, eg ECall
• Smart City (camera and security systems)
• Part of routers
• Home alarm systems
• Connection to medical devices or other smart measurements
Do you have a specific requirement and do not know if a particular ELS62 module meets it? Contact us, we will be happy to advise you.