Nowadays, we find countless devices that run on a variety of Linux-based operating systems. Be it the devices we have in our pocket to use our social media, or the robust systems in the factories.
One of the main advantages of Linux is that it is an open source operating system. That means its source code is readily available to everyone, and its development is handled by hundreds of thousands of developers around the world. It is thanks to this large community of developers that you will find a higher number of software updates. These software updates are released much faster than in any other operating system, ensuring maximum security and stability. Linux provides high flexibility because you can install only the required components and do not need to install complete application packages that remain unused and only slow down your device. In addition to Linux distributions for general use on desktops and servers, distributions can be specialized for a variety of purposes, such as: embedded systems, automobiles, security systems, IoT devices, and more. Since 2015, more than 400 Linux distributions have been actively in development, with about a dozen being the most popular for general use.
What does this mean for an ordinary person? The Linux kernel not only provides stability and security, but also the ability to develop applications that continue to extend the functionality of these devices. Moreover, these applications are in most cases portable and can be reused regardless of manufacturer or device. Using Linux, you can get the most out of your device and add features that the device manufacturer did not even support. You can also extend the life of your equipment dramatically, making your initial investment worthwhile.
One of the biggest product category where Linux is very popular is network elements. Routers and switches are much more than just routers and racks in a network. These are already fully functional high-performance computers that can provide different services and depend only on the creativity of the software developer. An ordinary router can instantly become a VPN and a Web server, or a server for sharing printers, files, and other services on the network, to devices for collecting data from different sensors and peripherals (called: IoT Gateway).
Is there a new network service that your old router no longer supports, or do you have an idea for an interesting project? In the case of Linux this is not a problem and it only requires a software package installation. The security of your corporate or home network is also much more reliable and quickly configurable with the ability to apply the latest security techniques. Even a begginner user can configure the device using intuitive web interfaces and graphical installers. A seasoned network administrator can, on the other hand, completely control the device using SSH remote access if they need to do so.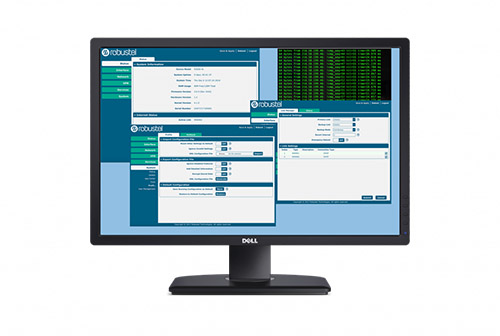 An interesting implementation of Linux in routers is the RobustOS system for all Robustel network devices. RobustOS includes basic networking features and protocols to provide customers with an outstanding user experience. It also includes a network security configuration environment that will satisfy even the most demanding clients. Another benefit are the wide possibilities of software development (own SDK). Partners and customers can develop applications using C, Python or Java programming languages and take advantage of the rich hardware functionality of each product.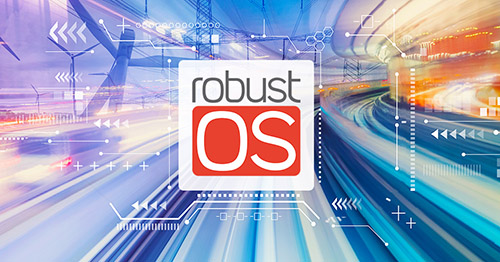 In our offer you can find the most popular routers of Robustel and Teltonika. These devices allow easy firmware updates and installation of different applications. In addition, manufacturers offer a wide range of ready-to-use applications (VPN Client, DDNS, Captive Portal) that can be easily installed on your device using a user-friendly interface and add additional functionality to the device with just a few mouse clicks.