Teltonika is constantly striving to meet the needs of its customers and is therefore constantly developing new and better solutions. Thanks to many years of development experience and a broad client base, they focus on key features that are required in various industrial applications. The Ethernet & Wireless product division has been newly expanded with the RUT300 industrial Ethernet router.
Professional equipment
RUT300 is a powerful small Ethernet router, designed for demanding industrial and common network applications.
The robust aluminum housing, high-quality components and state-of-the-art production technology enable the RUT300 to operate in a demanding industrial environment at temperatures between -40°C and 75°C. Thanks to the wide supply voltage range (7-30 V), this product is suitable for the versatile integration of electronic devices. Passive PoE can significantly reduce the complexity, cost, and time required to integrate a solution. Easy DIN rail mounting and small dimensions allow easy placement of the device in any server cabinet, drawer or any other place.
Connection options and software
The RUT300 is equipped with five fast Ethernet ports, two configurable digital inputs / outputs and USB 2.0 for easy connection of industrial machines, office or retail equipment and other devices to the network. It is a great choice for solutions where WIFI connection and high data speed are not required. This professional device is equipped with the RutOS system. RutOS is an operating system based on Linux OpenWRT, which is a big advantage of the selection of Teltonika routers.
Advanced security is a must for professional equipment. The RUT300 comes with a preconfigured Firewall for instant secure Internet connection. Additional unlimited firewall configurations are available through the CLI, DMZ, NAT, and NAT-T. The router also offers a selection of 10 different modern VPN protocols to ensure a secure and private connection. Support for up to 4096 ID VLANs allows easy and convenient traffic management. RutOS software supports multiple protocols required for industrial use, including Modbus and MQTT.
Another advantage is the use of RMS functions. The Remote Management System (RMS) enables remote management and monitoring of all Teltonika network devices. The system allows you to change the configuration and collect information about the status of individual devices, even if the devices do not have public IP addresses.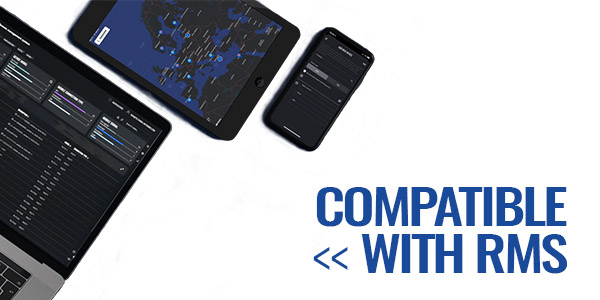 The RUT300 offers a cost-effective way to connect your solution to the IoT-RMS cloud platform. This system allows you to remotely manage and configure not only the fleet of your routers, but also the entire infrastructure of your project using RMS CONNECT. REMOTE DESKTOP also allows you to control computers running Linux or Windows. Some RMS functions can be transferred to its own IT platform via the RMS API.
Use case examples
The RUT300 is literally packed with features and benefits. Let's take a look at practical video demonstrations together. In the first video, this Ethernet router is used to set up secure connectivity in the banking sector. The second example is the deployment of RUT300 in industrial applications, where you can take advantage of nd remote management and large data collection.
Interested in router RUT300? Do you have a specific requirement and do not know if this router meets it? Contact us, we will be happy to advise you.