Europe is going through a period of energy crisis, and all the more so today, the topic of savings is relevant for every household, society, municipality and region. Every idea of how and where to save is welcome, and if it brings the appropriate savings, it is used in practice.
People are switching to other types of heating, preferring renewables and low-energy appliances. Heat pumps have been a phenomenon in recent years, and new photovoltaic power plants on the roofs of family houses and company halls are a new trend. All these new technologies need to work with data for their operators. It must be measured, sent for evaluation to the central system and then some correction is implemented. Today, data transmission is usually wireless, so it is necessary to choose from quality, secure and stable devices. Smooth transfer of measured data is a key factor both for manufacturers such as solar power plants and for users operating devices via the application in the tablet using a cloud service.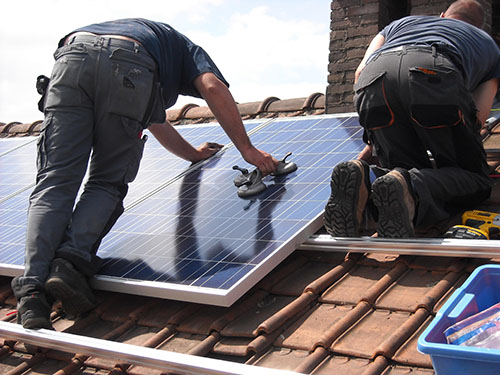 One suitable IoT device for wireless data transmission is a Robustel router of type designation R1511-4L. This is an industrial LTE cat. 4 router with two Ethernet inputs, which can communicate with measuring systems using serial interfaces RS485 / RS232 / ethernet, supporting Modbus communication protocols. The device supports Transparent TCP / UDP Modbus transmission and can also serve as a Modbus RTU / ASCII gateway. The measured data are collected and then sent to the server, where the data is processed and plotted in the form of graphs, tables, various alarm clocks, etc. The router supports the 802.11 b / g / n standard in either the AP or client mode. In this case, the data can be sent to the remote server in two ways. The first option is via 2G / 3G / LTE, the second option is to use a local Wi-Fi network.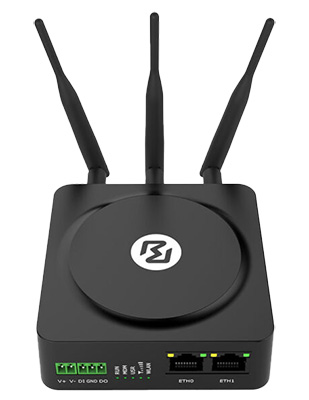 Router Robustel R1511-4L
The system can be extended with the Robustel. This software platform and ecosystem from Robustel is compatible with all their products. Connecting a Robustel network device to an RCMS opens up a world of applications that make network device management and connectivity easier.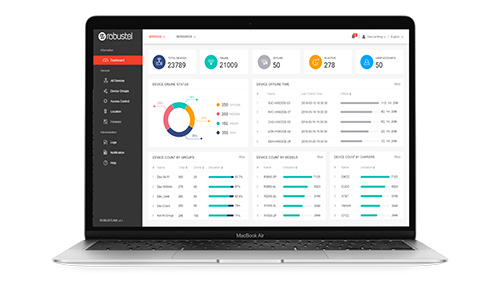 Robustel RCMS (Cloud Manager Service)
Utilizing the Robustlink Device Manager feature, which is part of RCMS, provides instant access to registered (connected) ROBUSTEL devices from anywhere in the world. The system can be used to monitor device status, data throughput, allows the download of a "troubleshoot file" for diagnostic purposes and much more. There is also remote device configuration, application updates and router firmware, viewing system messages and logs.
Another feature that is part of RCMS is RobustVPN. Using this application, the administrator creates a VPN to which he assigns one or more of his devices. You then do not access the devices in the VPN directly, but via the RobustVPN desktop application without the security risk of a public IP address or the need to privately assign a static IP from a local operator.
Robustel R1511-4L is a versatile device suitable for a wide range of projects. Its durability and robustness is among the best in its segment and its price ranks among the available models. The company SECTRON s.r.o. is a distributor of this brand in Europe and part of the services provided is technical support of great quality. If you have any questions, please contact us at sales@sectron.cz.