This one was a struggle, but it is done! Another issue of our irregular magazine SECTRON NEWS has been born.

On twenty pages, we bring articles on topics that we deal with and solve every day at SECTRON. And now you can read it, too.


You can download SECTRON NEWS in PDF format or browse virtually directly in your browser.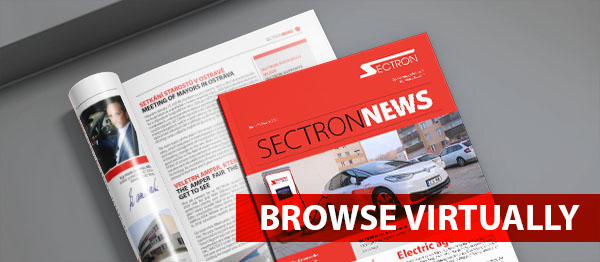 Our

 

choice

 

from

 

the

 

content

 

of

 

the

 

issue

:
Amper 2020 fair
We support young students
SECTRON

Sensors

At the dawn of electromobility

Terminal

use in field
Robustel in innovations
Cinterion

modules

from Thales
The eSIM has a future