5G technologies are slowly becoming the standard, which is why manufacturers are starting to offer a variety of devices designed specifically for this new technology. One of the manufacturers is the company Robustel, which focuses on industrial routers, modems, but also IoT gateways. With the new series of 5000 routers, they are fully prepared to provide 5G-compatible devices.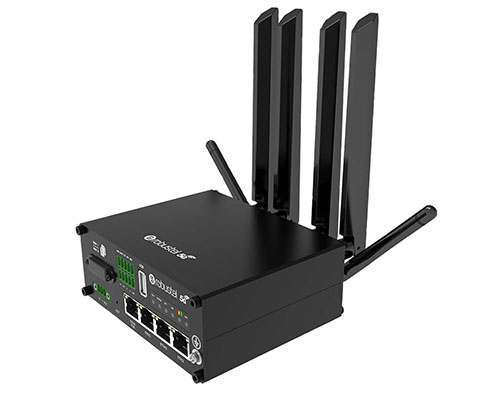 A great example of a router from the new 5000 series is the new R5020. This rugged device offers state-of-the-art connectivity and is also designed to ensure connectivity to Internet of Things applications. It uses the RobustOS operating system, which is based on Linux and is designed for use in Robustel devices. This system contains network functions and protocols that can be easily configured. It therefore provides customers with excellent user comfort.
The R5020 router has received E-Mark certification for use in vehicles. It is a mandatory safety certificate for motor vehicles, systems, components and technical components of member countries in accordance with European Union directives. The router R5020 offers a simple and efficient solution for sharing an Internet connection using WiFi technology, making it ideal for vehicles that carry passengers. The passengers can then use the Internet on their own laptop, mobile phone or tablet to save their data packages.
The router R5020 can be configured to use Ethernet or Wifi as primary internet and failover to 4G/5G in the event of an outage. This can help to provide resilience to outlets such as shops and small offices at a reasonable cost, and provide sufficient bandwidth for multiple users. 
Other key features, provided by this device, are support for all generations of mobile networks, load balancing, IPsec / OpenVPN / GRE and much more.
The cellular connection is provided by the Quectel RG500Q module, which can operate in the frequency range 0 - 6 GHz. The maximum speed in the downlink direction climbs up to 2.5 Gbps, in the uplink direction up to 900 Mbps. Of course, there is also support for 4G and 3G networks. Regarding the individual channels of the 5G, the device supports n1 / n2 / n3 / n5 / n7 / n8 / n12 / n20 / n28 / n41 / n66 / n71 / n77 / n78 / n79.The device is also equipped with many other technologies such as GNSS positioning. And of course, with the speeds offered by ' >5G technology, 1000 Mbps Ethernet ports are included as well. The router supports RS-232 or RS-485 serial communication.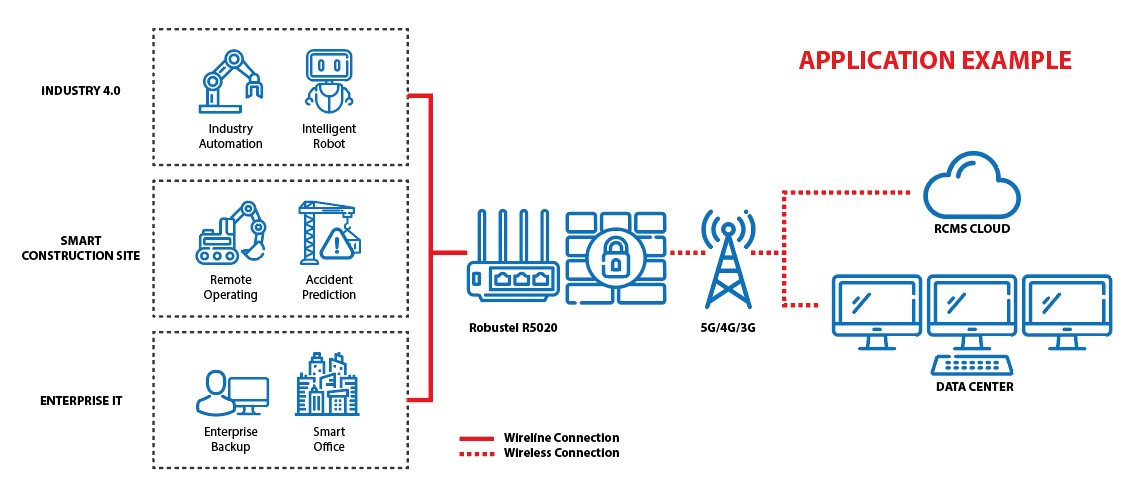 Interested in router R5020? Do you have a specific requirement and do not know if this router meets it? Contact our company SECTRON, we will be happy to answer any of your questions.